Chiropractic Services Chanhassen
COST-EFFECTIVE, LOCAL CHIROPRACTIC SERVICES
We are treating the cause rather than chasing the symptoms!
At Chanhassen Chiropractic, we design a treatment program specific to each individual.
After a thorough examination, we use a wide variety of techniques, including but not limited to spinal & extremity manipulations, physical rehabilitation exercises, Active Release Techniques®, IASTM or Graston Technique®, Kinesio Taping, strapping, Cupping therapy, and recommending nutritional supplementation. Our Doctor's job is to find the cause of the problem, which is challenging the patient, and help them through the problem correction process.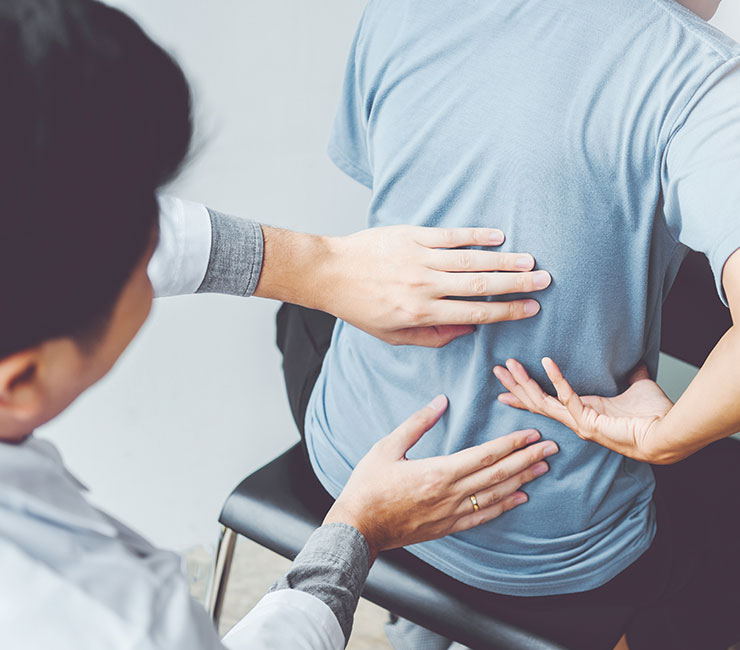 Come To The Best Chiropractor In Chanhassen For Pain Relief
MANIPULATION / ADJUSTMENT
Use of high velocity, low amplitude force designed to restore more normal motion into a joint.
Manipulations help increase joint mobility and release pressure on nerves and muscles that may be causing the problem.
We use Active Release Techniques®, or ART®, a specialized soft tissue therapy system and movement-based massage method that effectively treats issues with the ligaments, fascia, nerves, muscles, and tendons. We may recommend this treatment for individuals with shoulder pain, back pain, headaches, knee issues, carpal tunnel syndrome, sciatica, shin splints, tennis elbow, and plantar fasciitis. The patented ART® treatment provides fast, permanent results for conditions caused by muscle overuse.
IASTM: Instrument-assisted soft tissue mobilizations including techniques such as Graston® to release pressure, break scar tissue, increase mobility and reduce inflammation in fascia and muscles.
Trigger point therapy: Therapy designed to reduce inflammation and scarring in fascia and muscle tissue.
Cupping technique: Soft tissue therapy involves using specialized cups to lift and reduce inflammation between the skin and fascia tissues.
Kinesio Taping: Specialized, multi-purpose taping technique. One method helps reinstate proper motion into muscles and joints. Another method helps inhibit the use of specific muscles or joints to help effectively rehabilitate another muscle or joint.
Exercise is another tool used to help with quicker recovery and prevent re-injury. Rehabilitation aims to bring back the full range of motion, improve stability, improve motor control, and restore muscle strength, endurance, power, and flexibility.
Normatec's compression therapy system helps to reduce muscle pain, inflammation, and swelling. Combining compression therapy with chiropractic treatment is a great way to speed up injury recovery time.
TPI® certification allows Dr. Rohin to assess your golf-specific physical capabilities and needs. During your physical screen, we will work through:
Core control tests
Lower body disassociation tests
Upper body disassociation tests
Maintaining posture with hands overhead tests
Ability to set and release the golf club tests
These evaluations will better help us guide you to the golf-specific physical changes you are looking to make. This insight is sure to improve your game.
Discover true vertigo relief with DizzyFIX! Dr. Rohin offers a safe, clinically proven solution for Benign Paroxysmal Positional Vertigo (BPPV) using this innovative hat-like device. By emulating the Epley maneuver, DizzyFIX effectively repositions the inner ear crystals, reducing dizziness and restoring balance. With its easy-to-follow ball guidance, the treatment is simple, natural, and user-friendly. Don't let vertigo disrupt your life. Schedule an appointment today!
See Our Sports Chiropractor for Relief
Chanhassen Chiropractic, located in the Twin Cities, provides all the chiropractic services you need to treat various conditions, rehabilitate injuries, and improve your quality of life. Our experienced chiropractor works to diagnose your issues and recommend the most appropriate treatment options to give you long-lasting relief through natural methods. We are available for shoulder pain treatment, hip pain treatment, sciatica pain relief, and more. We serve patients near Chanhassen, Eden Prairie, Chaska, Minnetonka, Excelsior, Victoria, MN, and the wider twin cities metro area. Contact us and schedule an appointment with our chiropractic team.
Best Chiropractic Services Twin Cities
100% Patient Satisfaction
We accept insurance from these providers and numerous others